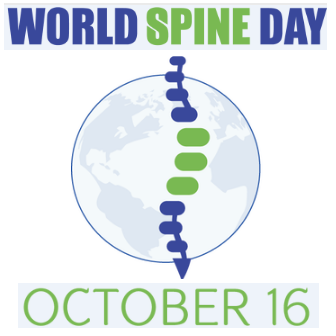 World Spine Day (WSD) takes place each year on the 16th of October. The event is focused on raising awareness of back pain and other spinal issues. Celebrated around the globe, WSD highlights the importance of spinal health and wellbeing. This year's theme is Get Spine Active!
The Importance of Servicing Your Spine
Have you ever gotten the wheels on your car aligned? When they're misaligned, issues arise. Many problems will result elsewhere in your vehicle if not addressed. A mechanic works on your car to keep it running properly. Likewise, a chiropractor helps keep your body aligned. When it's aligned, it can function optimally and without pain.
Addressing Your Full-Body Needs
Dr Wade Sparg (Chiropractor), will address the structure of your body and the soft tissues. Our soft tissue techniques help remove tension from the muscles that support your bones. This removal of tension will assist you in holding your adjustment and decreasing discomfort.
Providing Comfortable Adjustments
Our adjustments don't involve pain. If you feel uncomfortable at any time, please let us know. Dr Wade (Chiropractor) will adapt what he's doing to suit you. He believes in taking an individualised approach to care.
He uses many techniques. The Diversified Technique is used most often. The technique is a hands-on combination of several methods. If you prefer another approach, we have the Activator® instrument. Other forms of mobilisation are also available.
If you're considering chiropractic care, we invite you to book an appointment with Dr Wade (Chiropractor)!