Dr Wade Sparg (Chiropractor)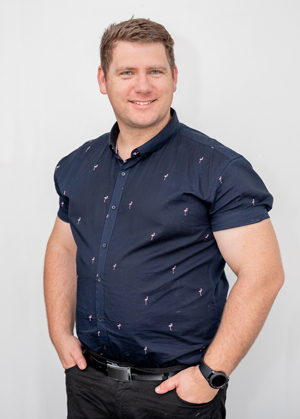 Dr Wade graduated from Murdoch University in 2010. As the owner and priniciple chiropractor at Atlas Chiropractic  he believes in taking an individualised approach, utilising a variety of techniques as appropriate for each person. His areas of interest include sports injuries, paediatric chiropractic and the Graston Technique.
Originally from South Africa, Dr Wade has called Perth home for more than 20 years. He is married to his beautiful wife, and they have three young boys. As a Christian, he is continuously amazed at the beauty and complexity of the human body. He feels that our bodies carry innate intelligence and focuses on helping you achieve better health and a greater quality of life.
Outside the Practice
In his spare time, Dr Wade loves to relax at home, spend time with his family and enjoys playing a little rugby when he gets the chance.

Dr Wade Sparg | (08) 9309 3810