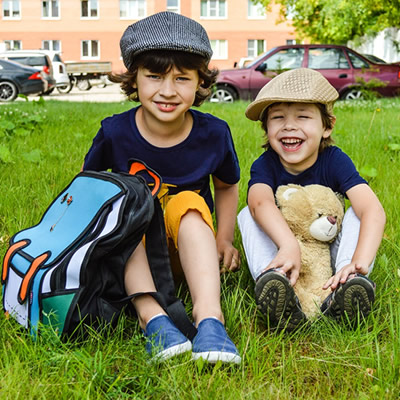 At Atlas Chiropractic, we're pleased to offer chiropractic care for your entire family, and especially enjoy when your little ones come in for a visit. Parents often don't fully understand how chiropractic care can be a positive for children, no matter what their age.
We'd like to point out a few benefits of care so that you can make the best decision for your children's natural healthcare.
Our Chiropractors can examine your child's school backpack to make sure it isn't too heavy, and is adequate for their spine. We'll also show you how to properly pack the backpack so unnecessary stress isn't pulling on ligaments and vertebrae. Our practice is running a free "Backpack Check" on February 1st—we hope to see you there!
Our care for children is extremely gentle—you won't hear any cracking or popping sounds. In fact, most children don't even know they're being adjusted. Better yet, they love it! If you're a nervous parent, we'll gladly show you the pressure we put on a child's spine before any care moves forward.
Ready to Learn More?
We'd love to see you and your family in our practice soon. If you'd like to learn more or book an appointment, contact us today to do so. We can't wait to help you achieve your goals in health.